Hello there.
Hey, I'm Jeremiah Palecek and I like to paint:)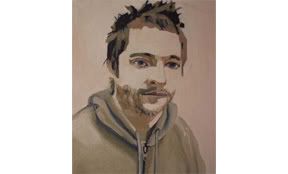 Etsy Stuff

Widgets
Free Hit Counter
Wednesday, August 30, 2006

fisr in the series of youtube portraits im doing

posted by Jeremiah Palecek @ 5:00 PM


Tuesday, August 29, 2006


I hate to be the bearer of bad news, however today I must be. I have learned that my friend Nick, who was the co-owner of a bar I frequented a lot last year, passed away on monday. We'll miss you man. I hope you can find some Schopenhauer wherever you are now. Peace
posted by Jeremiah Palecek @ 8:10 PM


Friday, August 11, 2006

My first attempt at a page for a comic book. I ve got to learn how to get the resolution higher in the images. Something is still going wrong with the scaling of the image.

posted by Jeremiah Palecek @ 4:58 PM


Thursday, August 03, 2006

Digital portrait of my father

posted by Jeremiah Palecek @ 10:47 PM


Wednesday, August 02, 2006

Digital portrait of Jana

posted by Jeremiah Palecek @ 12:48 AM


Previous Post
Archives
Links
Buy some prints
Say hi, or buy a painting:)
Poems I wrote while watching TV