Hello there.
Hey, I'm Jeremiah Palecek and I like to paint:)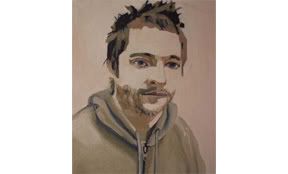 Etsy Stuff

Widgets
Free Hit Counter
Tuesday, February 06, 2007
10 Yard Fight


10-Yard Fight is a 1983 American football arcade game, developed by Irem and published by Nintendo (NES) and Irem (Arcade).

The player does not select plays for either offense or defense. On offense, simply receive the ball upon the snap and either attempt to run with the quarterback, toss the ball to one of two running backs, or throw the ball to the one long distance receiver. On defense, the player chooses one of two players to control, and the computer manipulates the others. The ball can also be punted or a field goal can be attempted.
posted by Jeremiah Palecek @ 5:17 PM


Previous Post
Archives
Links
Buy some prints
Say hi, or buy a painting:)
Poems I wrote while watching TV