Hello there.
Hey, I'm Jeremiah Palecek and I like to paint:)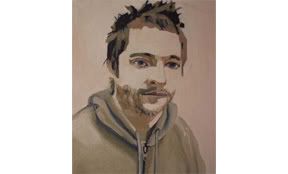 Etsy Stuff

Widgets
Free Hit Counter
Tuesday, February 06, 2007
720°


720 Degrees, or 720°, is a 1986 arcade game by Atari Games. 720°, a skateboarding game, is notable in that it is the first extreme sports video game, and has a unique timed structure that requires the player score points in order to keep the game going. The game's name comes from the "ultimate" trick, turning a full 720° (two complete circles) in the air after jumping off a ramp. 720° has the player controlling a skateboarder ripping around a middle-class neighborhood. By doing jumps and tricks, the player can eventually acquire enough points to compete at a skate park.
posted by Jeremiah Palecek @ 5:19 PM


Previous Post
Archives
Links
Buy some prints
Say hi, or buy a painting:)
Poems I wrote while watching TV